I have another confession to make.  I love amusement parks.  The older, the better.  Think I need a holiday around the world taking photos of them. Abandoned or refurbished.  They fascinate me.
I learnt a lot of the history of Sydney's Luna Park growing up.  It was a dream to be there one day… and then it closed after a tragic fire in 1979.  For years I wished I'd had the opportunity to visit and just be there.
By 2004, Master 18 (who was 9 at the time) and I found ourselves in Sydney for a week due to a consultation with another oncologist at Westmead Childrens Hospital.  Luna Park was under restoration after years of turmoil and uncertainity.  And even better, it was open to the public.
One long and slightly confusing train ride later (remember, we're just country hicks at heart. ;)) we made it and I fell in love with the magic.  It was deserted and unfinished but I could sense the joy and elation of many millions before me.
I still wish I'd had the chance to visit the old Luna Park when I was younger.  So it was a given on our flying trip last weekend, that my partner and I found our way there.  This time with cameras in hand.
Linking up for the magic that is, Wordless Wednesday!
with Trish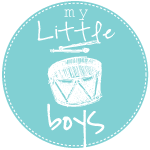 Bree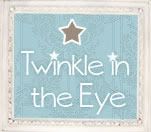 Tina
& Ai!